Shop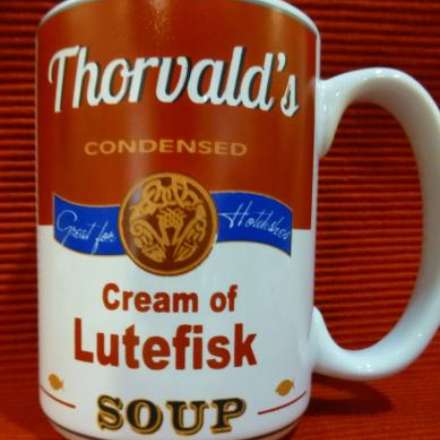 Cream of Lutefisk Mug
It's here at last! Norwegian-Americans throughout Wisconsin have been waiting anxiously for our long-delayed shipment of these clever lutefisk mugs to arrive. Uff da! $9.95 each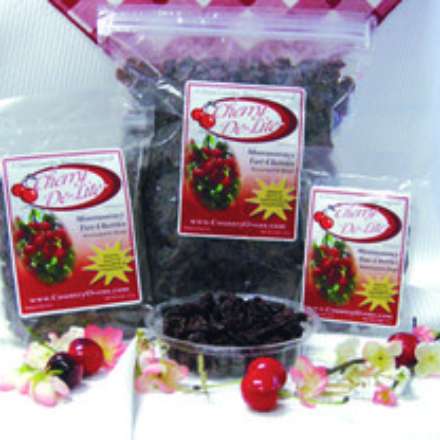 Door County Cherries
Cherry De-Lite products are produced exclusively from the famous Door County, Wisconsin grade A fancy cherries. We are proud to feature their dried cherries and cherry candies in our store.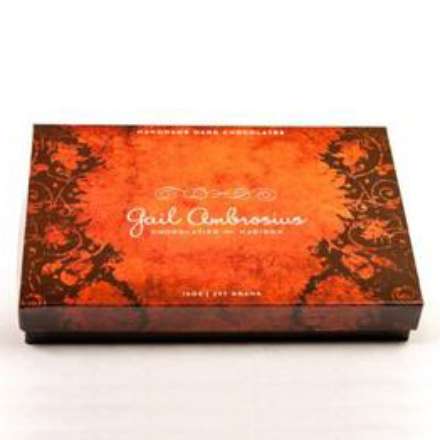 Gail Ambrosius Chocolates
We are proud to feature s fine chocolates made by Madison's own Gail Ambrosius. Pick up a gift box for yourself or someone special in your life.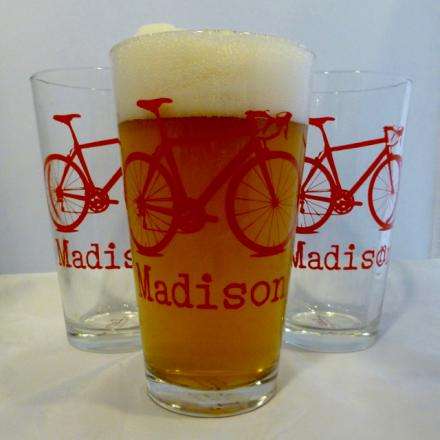 Madison: Will Ride for Beer
Which Madison area beer is your favorite? Bicycle on out to one of Dane County's many breweries for further research. Meanwhile, a pint of your favorite has never looked so fitness friendly. $9.98 each, in red, navy blue, or green.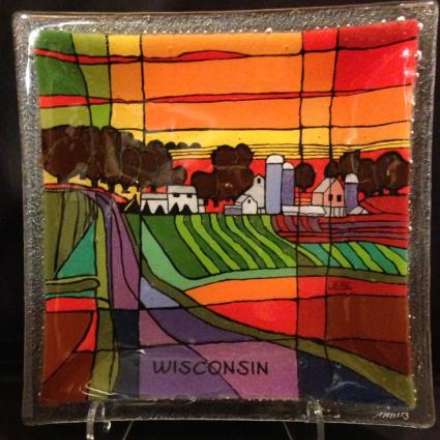 Peggy Karr Wisconsin Plate by Jean Lobe
We are pleased to be the exclusive retailer of the Wisconsin plate designed by Jean Lobe. Made just for us in the USA by Peggy Karr Glass. This stunning 10" square plate comes beautifully gift boxed. $70.00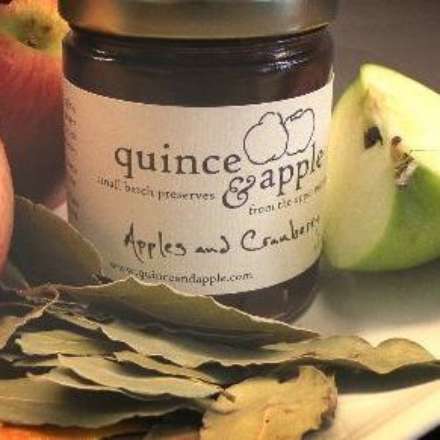 Quince and Apple Preserves
Orange Tree Imports is proud to carry the Madison-based line of preserves and syrups called Quince and Apple. These preserves are made in small batches using the finest local fruits.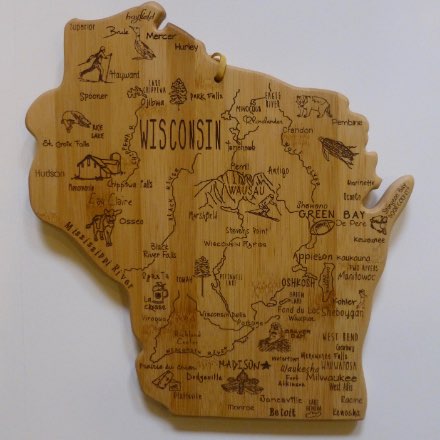 Your Serve … On Wisconsin
If you're a Sconnie, here's a fine way to show them where you, and the cheese, come from. Our bamboo cutting board is laser-etched with many of our favorite Wisconsin places and features. It measures 15" from Kenosha to Superior…about an 8 hour drive. $29.98.