Events
"I can't say enough positive things about the Cooking School class I attended!"
Jan O.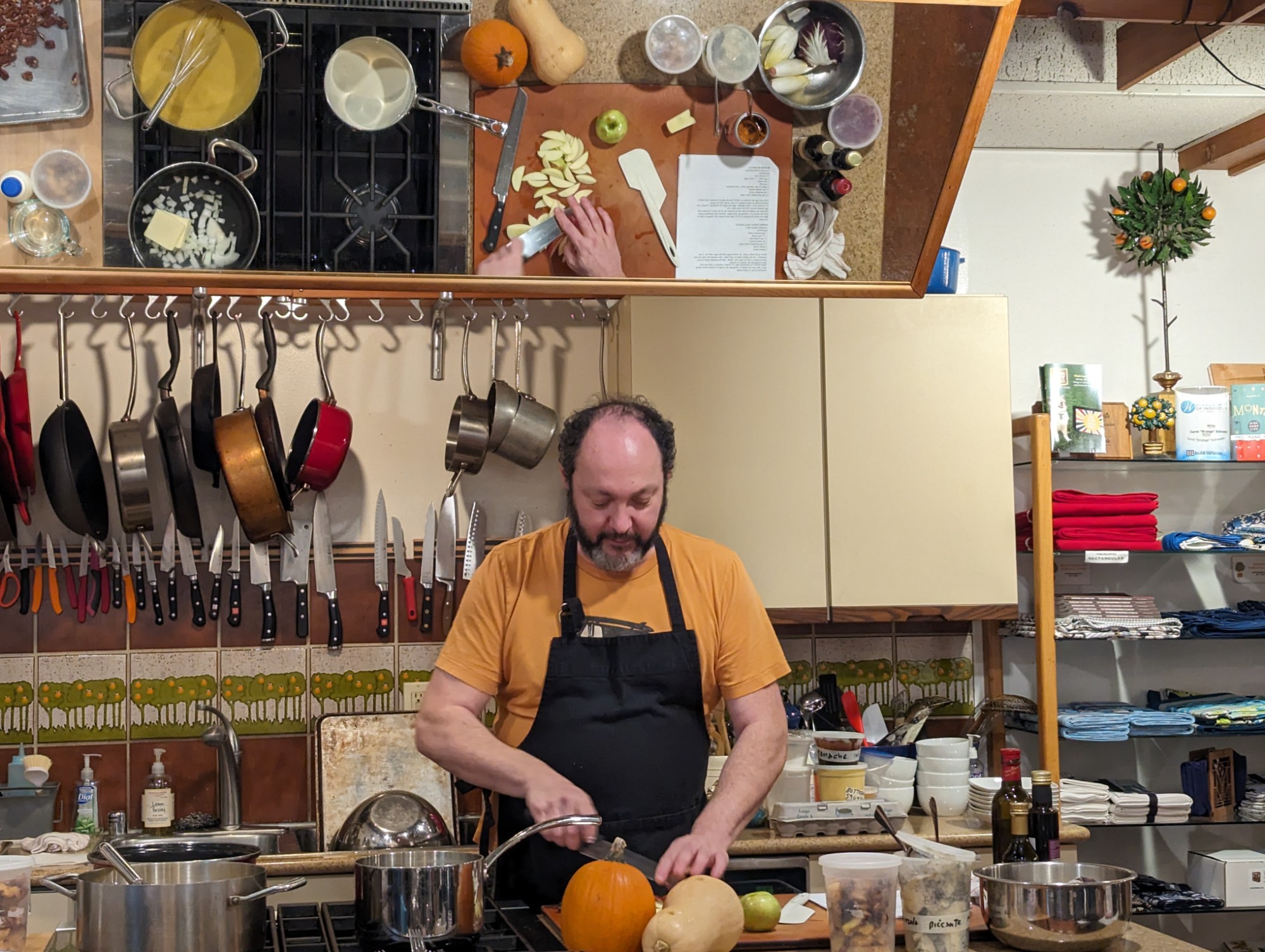 Our Cooking School has been teaching home cooks everything from pizza making to the creation of elegant holiday buffets for 40 years. We have a reputation for intimate, informal classes on a wide range of topics taught by local chefs and other esteemed experts. It's easy to register online.
Our winter session will be announced in mid December. Classes will return in January. Want a gift certificate for the holidays? They're available anytime on our website. The fee for most classes is either $50 or $60.
Space is limited, and registrations are not held until payment is processed. If you have a Cooking School gift certificate, please enter the gift code after you add the class to your cart. If you are using an Orange Tree Imports gift card (plastic swipe card), please call us at 608-255-8211 to process your reservation. We regret that our kitchen is on the second floor and is not wheelchair accessible. Students must be 18 years or older.
Upcoming Events
First Friday on Monroe Street
December 1 & 2 Holiday Glow on Monroe
During First Friday on Monroe Street we stay open late - together with many of our business neighbors. The December First Friday will be part of our two day launch of the holiday season, with a visit from Santa, carolers, and more. Stay tuned for details!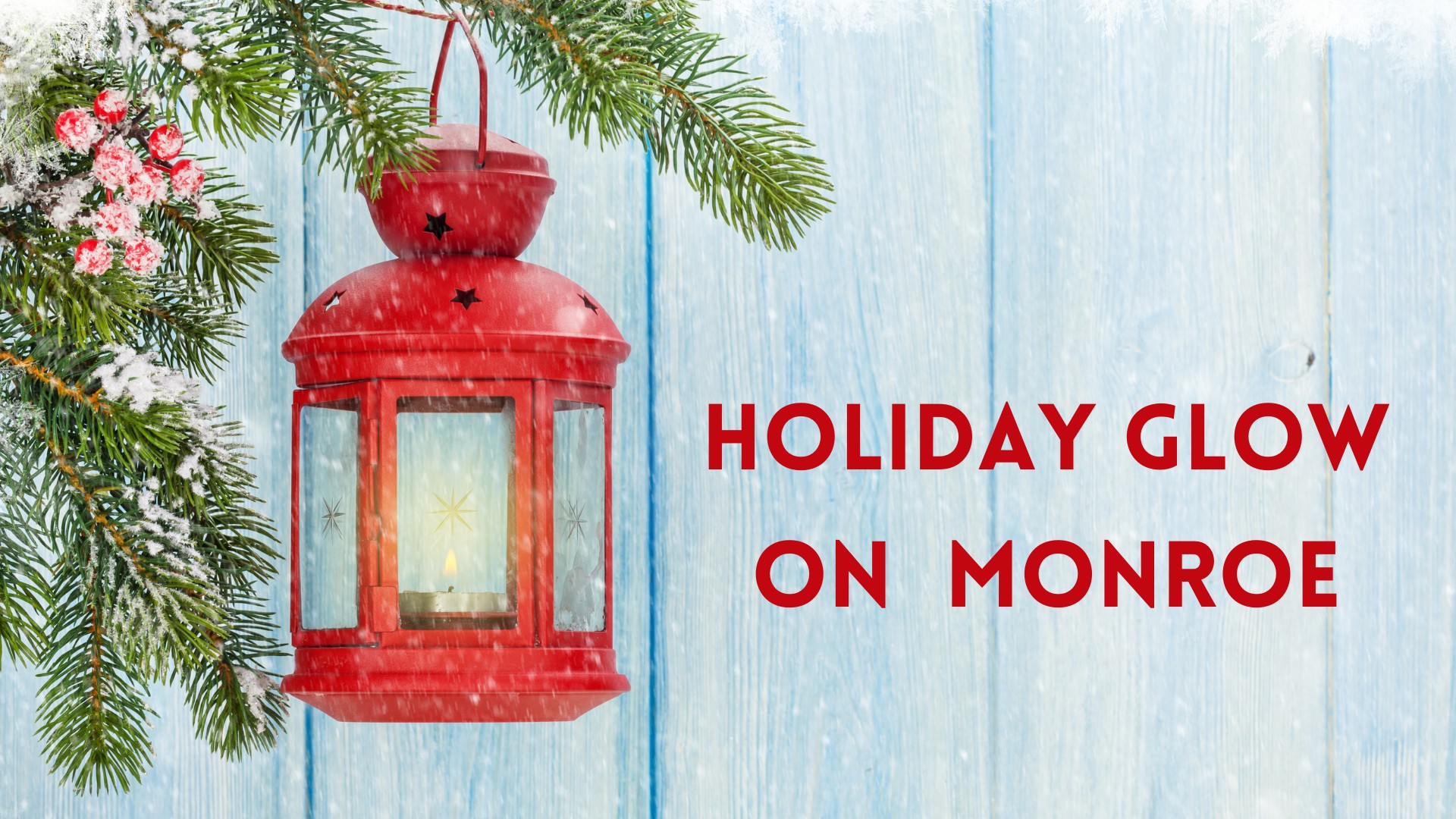 Sampling with The Deliciouser
Saturday, December 2 12:30-2:30
We're proud to be one of the first stores to carry the locally-made line of seasonings called The Deliciouser. Co-owner Patrick O'Halloran was a popular instructor in our Cooking School when he was the head chef at Lombardino's. He said in a recent interview that his approach to cooking can be summed up in one phrase he's used consistently in the kitchen: "Anyone can make delicious food — we need to make it deliciouser." Come sample some of their most popular products. Our favorite is their seasoned salt!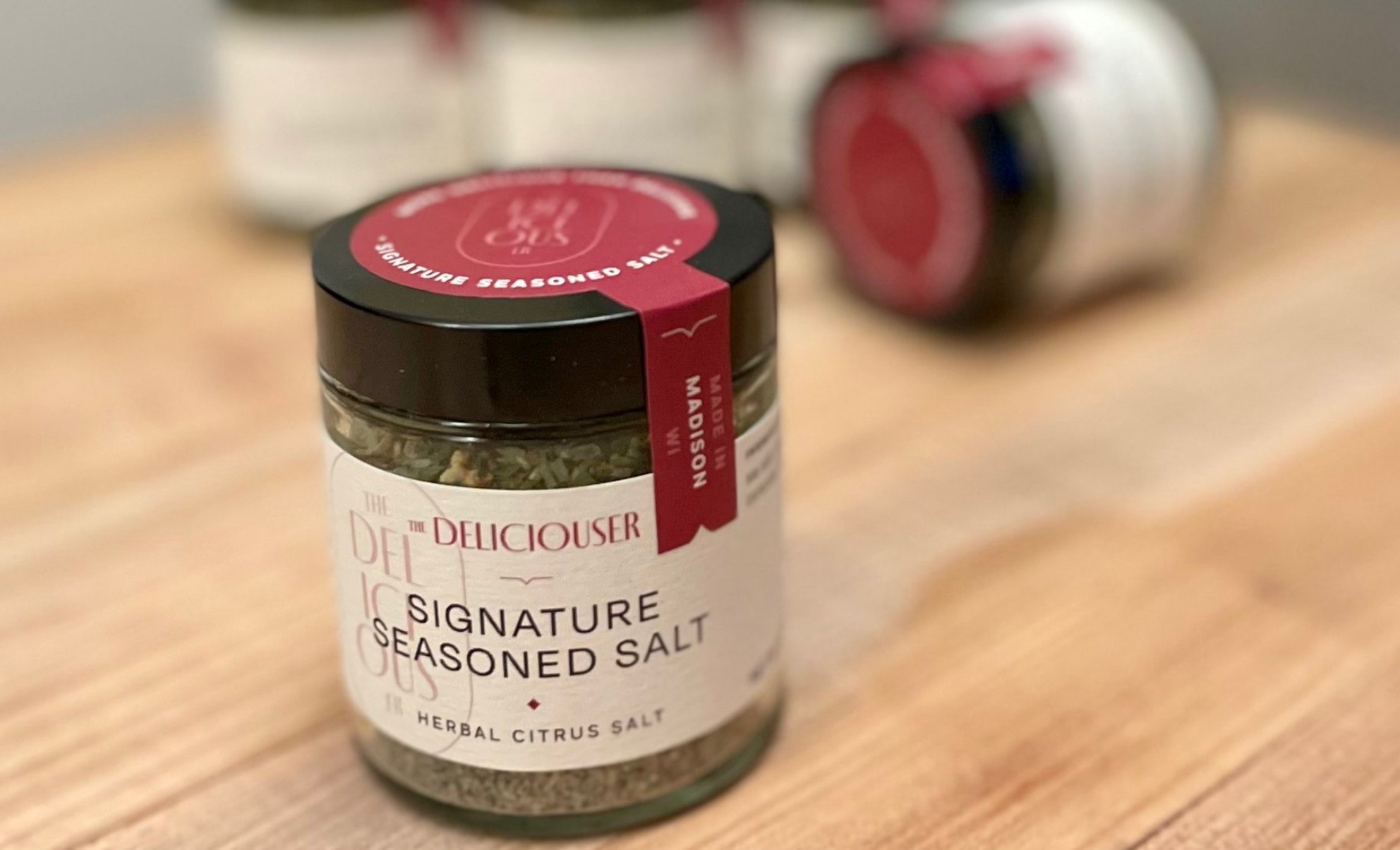 Kitchen Knife Sharpening
We invite you to bring in your kitchen knives, any brand - no serrated blades, please - for Keith to sharpen. Just $5.00 each. (You can drop your knives off any time, and they will be ready in just a few days.)