Shop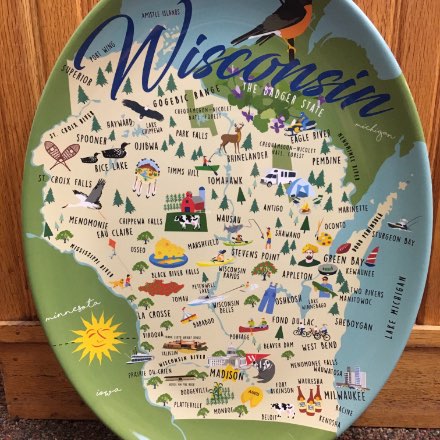 Galleyware Wisconsin Platter
The whimsical depiction of Wisconsin on this oval 16" melamine platter by Galleyware shows our state's major cities, towns and attractions for $29.95. Also available in 8.5" tidbit tray for $9.95. Dishwasher safe.
Add to Cart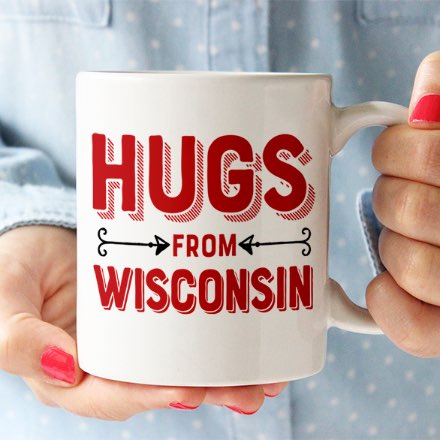 Hugs from Wisconsin Mug
When you can't give a hug, give a mug! Our exclusive Hugs from Wisconsin mug is dishwasher and microwave safe, and comes in a sturdy matching gift box. 3 3/4" tall x 3" diameter.
Add to Cart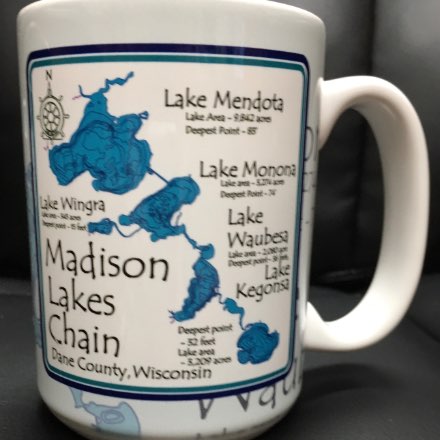 Madison Lakes Mug
Madison's lakes are featured on these dishwasher-safe mug from Coasterstone. The ceramic mug holds 15 oz. of your favorite beverage, and has a comfortable oversized handle. Currently available in the Lake Mendota, Lake Monona, or Lake Wingra, Please specify your choice. (Temporarily out of Chain of Lakes design.)
Add to Cart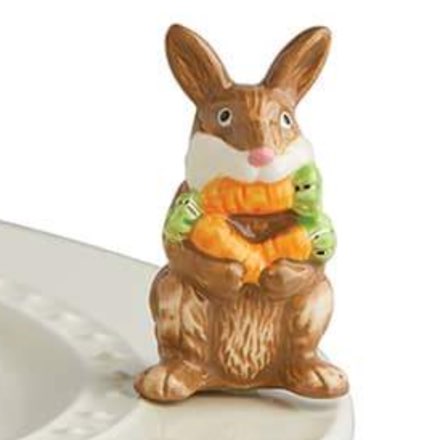 Nora Fleming Mini Funny Bunny with Carrots
Add this cute rabbit to any Nora Fleming stoneware, wood, or melamine base piece. The hand-painted mini will transform your serve ware into just the right look for Easter, or a baby shower.
Add to Cart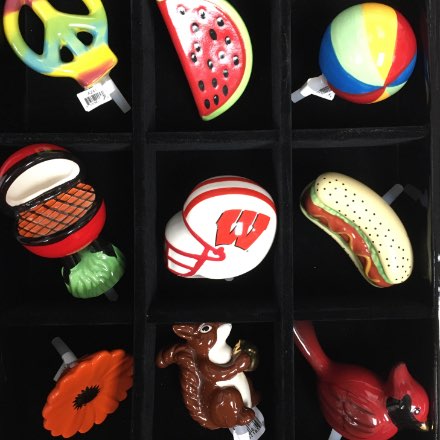 Nora Fleming Minis
Decorate for every occasion by adding a different mini to your Nora Fleming serveware! Here are some of our most popular minis, each sold separately. Choose from pumpkins, UW helmet, football, mouse and cheese, frosted pine cone, nest with eggs, frosty polar bear, purple flower, cardinal, red heart, rabbit, piñata, rainbow, peace sign, cactus, turkey, Santa or white gift with gold ribbon. You are also welcome to call us to see what we have in stock [608-255-8211].
Add to Cart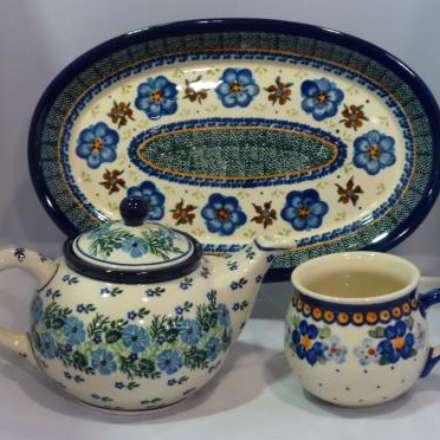 Polish Pottery: Art for your Table
The artisans in Poland are known for tradition and quality. Our Polish Pottery ovenware will bake its way into your heart, whether in the microwave or traditional oven, and the serveware beautifies any table. If you don't want to come into the store to browse our selection, please call during curbside pickup hours (608-255-8211) so that we can give you our personal attention to help make a selection. We carry plates, bowls and mugs…each piece and pattern is unique. If you'd like, we can even text you photos of the item you are interested in.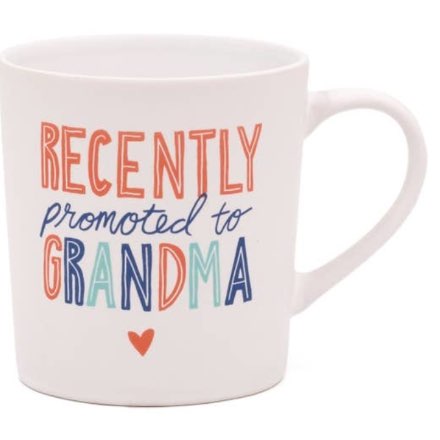 Recently Promoted to Grandma Mug
A great gift to commemorate this special occasion in a mother's life! This high-quality 18 oz. stoneware mug comes packaged in an attractive gift box with matching art.
Add to Cart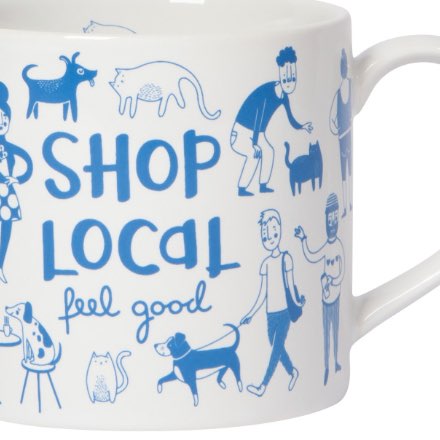 Shop Local Mug from Now Designs
Thank you for shopping local! Show your support for our local economy with this 12 oz. stoneware mug from Now Designs.
Add to Cart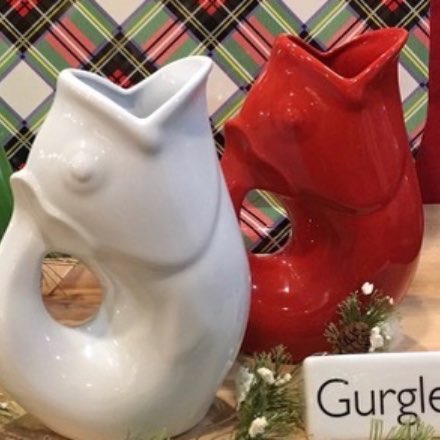 The Gurgle Pot
One of our favorite items is the Gurgle Pot pitcher, which adds a touch of whimsy to your table (and makes a great vase when it's not in use). It makes a delightful gurgle sound when you pour from it – try this sound link to hear for yourself! Colors available: red, orange, white, moss green, ombre blue or ombre grey.
Add to Cart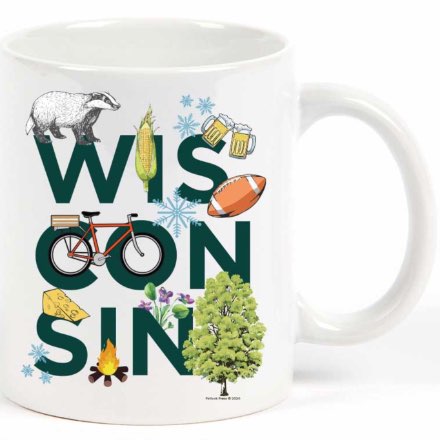 Wisconsin Peek-A-Boo Mug
We love the Wisconsin design on this 11 oz. ceramic mug by Potluck Press! Made in the USA.
Add to Cart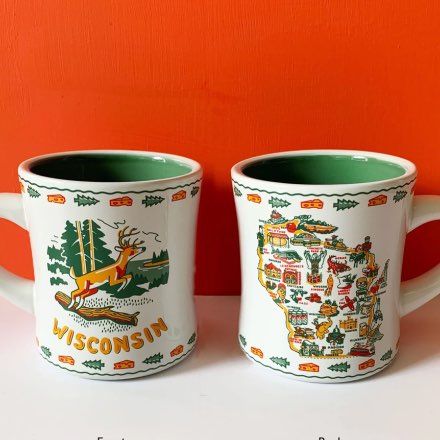 Wisconsin Stoneware Mug
This stoneware 12 oz Wisconsin diner mug features art by artist Faye Passow. Dishwasher and microwave safe.
Add to Cart
Gifts Made Easy
An Orange Tree Imports gift card is always a great choice. The cards are available in any amount, and your recipient can choose from our vast selection, ranging from cuddly stuffed kittens to classic kitchen cutlery. Please note that gift cards are usable in the store or by phone only, not for online purchases.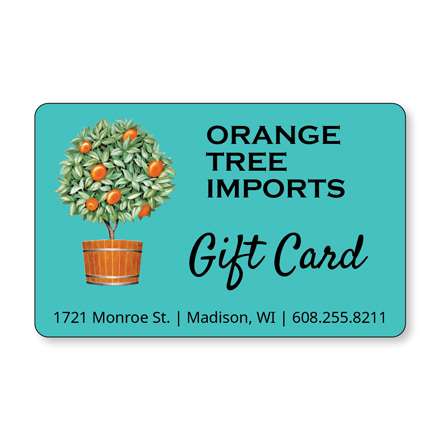 Orange Tree Imports gift cards are valid for use in the store, or on phone orders. We'd be happy to mail your gift card to you - or just let us know if you'd like us to include a special message and send it directly to your recipient.
Buy Store Gift Card