Shop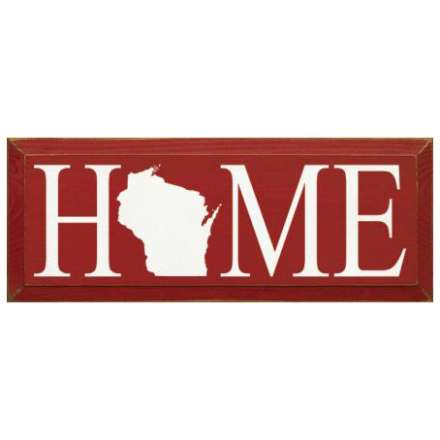 "HOME" Wisconsin Sign
Sawdust City of Eau Claire, Wisconsin makes this 7" X 18" wood sign that is the perfect gift for anyone living in the Badger State – or missing it. $32.95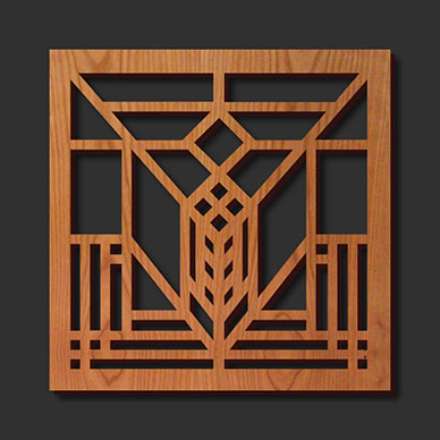 Frank Lloyd Wright Trivets
This cherry wood trivet is adapted from Frank Lloyd Wright's window in the Lake Geneva Inn. Several other styles available, $20.95 each gift boxed.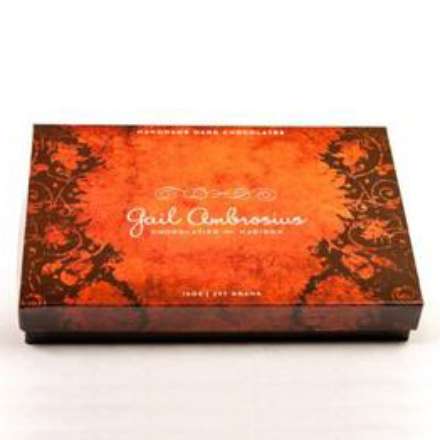 Gail Ambrosius Chocolates
We are proud to feature s fine chocolates made by Madison's own Gail Ambrosius. Pick up a gift box for yourself or someone special in your life.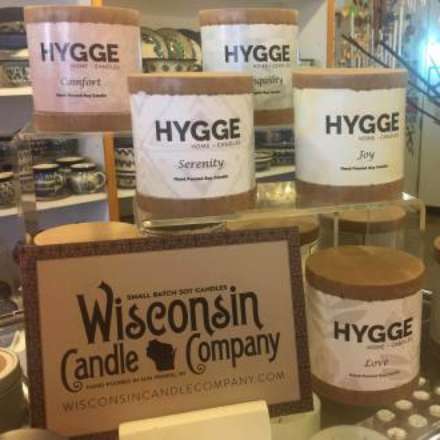 Hygge Candles
Orange is proud to have helped the Wisconsin Candle Company develop this line of lovely soy candles based on the Danish concept of "hygge" – she even had the members of her Danish book club choose the scents! Come see which of the six is your favorite.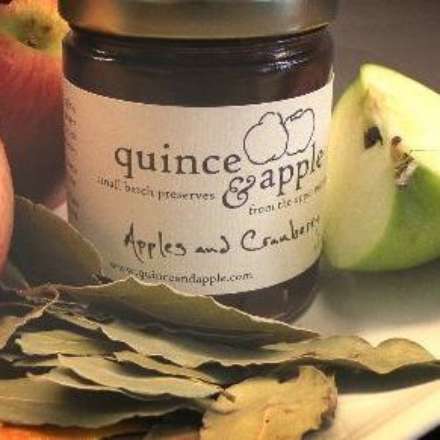 Quince and Apple Preserves
Orange Tree Imports is proud to carry the Madison-based line of preserves and syrups called Quince and Apple. These preserves are made in small batches using the finest local fruits.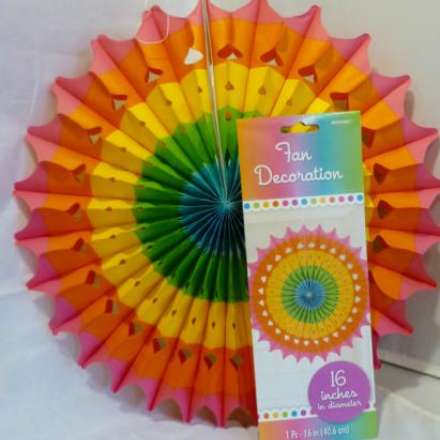 Rainbow Fan Decoration
What a nostalgia trip – this 16" honeycomb fan was one of the products we carried back in the 1970s! It's only $2.95, which can't be much more than it was back then. And it's still groovy…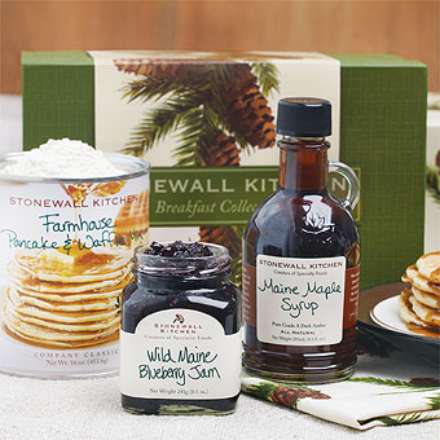 Stonewall Kitchen
We are pleased to carry a wide range of Stonewall Kitchen jam, mixes and savory items – all made in Maine.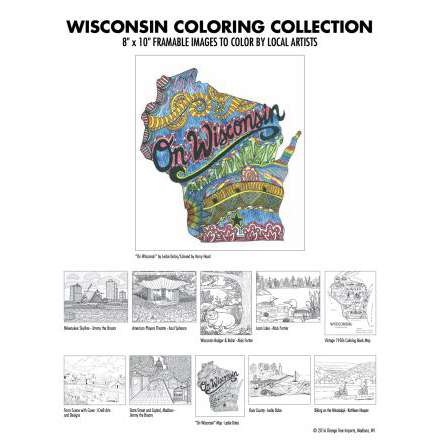 Wisconsin Coloring Collection
It's here! We are pleased to announce the debut of our Wisconsin Coloring Collection – 10 black and white drawings of our state, 9 by local artists and one from a vintage coloring book from the 1950s. Just $9.95 for the set of 8" X 10" images, ready to color. We can ship these via Priority Mail for $6.00 (envelope holds one to two).
Gifts Made Easy
An Orange Tree Imports gift card is always a great choice. The cards are available in any amount, and your recipient can choose from our vast selection, ranging from cuddly stuffed kittens to classic kitchen cutlery. Gift certificates for the Orange Tree Imports Cooking School are also popular.